BrAmStOcKeR succeeds its most important Frederic Vidal Show on the Santa Monica Pier! You're invited! (email title)
To ASSOCIATED PRESS
Hello Press (AP and newspapers):
All of you know the Santa Monica Pier, at the end of the historic Route 66.
I decided to play there for one month (August 15 - September 16) for a "Showcase", like others do more routine as they are local, because I like it and it's good for my career (9AM - 1PM and 4 - 7 PM PT every day).
Regarding politics, I schedule the Presidential election of 2028 on my agenda, not before. Born in 1959, I will be 59 in 19. Obviously, I can be President at 69, in a decade (or never, God only knows). Numbers appear very important in my necessary strategy. Hopefully, I have a PhD including mathematics! Being a Rock Star is my only ambition for the next few months. David Bowie and The Beatles, French like me, like me were also from London and the States and I always was a part of their entourage.
My song ('Secret Stars') Tribute to MISSION: IMPOSSIBLE is an excellent idea and I am very inspired and excited to perform extended plays of not less than 34 songs (list tomorrow, August 16) on the beloved Pier, 7 hours a day, 7 days a week (not 8!). It means, I will get it, this record deal for a debut album, alone, with my acoustic guitar, for these unique weeks of performance (I got the City permit August 2) in the great American tradition of the Folk Music and as a Punk that is my basic membership and definitive one, from the UK, year 1977 and with my band BrAmStOcKeR, Pop before all, having the responsibility to be the last one of the lineup for concluding our project to release a single, an album just after to include our alternate sound in the mainstream, here in the United States, finally (after relocation) and in France, worldwide.
I am not anymore too much on the Social Media, the Web according to me is a previous concept and result. On LinkedIn, nevertheless, I network with several contacts like, good example, WARNER MUSIC, the company we had in mind after the failure of our project to sign with a French indie label at that time. Better now than never!
I will know you as a commercial artist and it is the best thing to do because art was never free and my social content is better for entertainment, at the beginning. I am sure you appreciate to have these informations, as usual, by email of mine, and I thank you for all these years of connection together, even if no article that is not so bad, meaning we were not ready.
All my best.
Frederic Vidal,
since 1959
LIST OF THE SONGS (to be published August 16):
- from Project album PRESIDENT OF THE STATES
- from Project album FAME PUNK
- from Project DEBUT album (PROTOTYPE)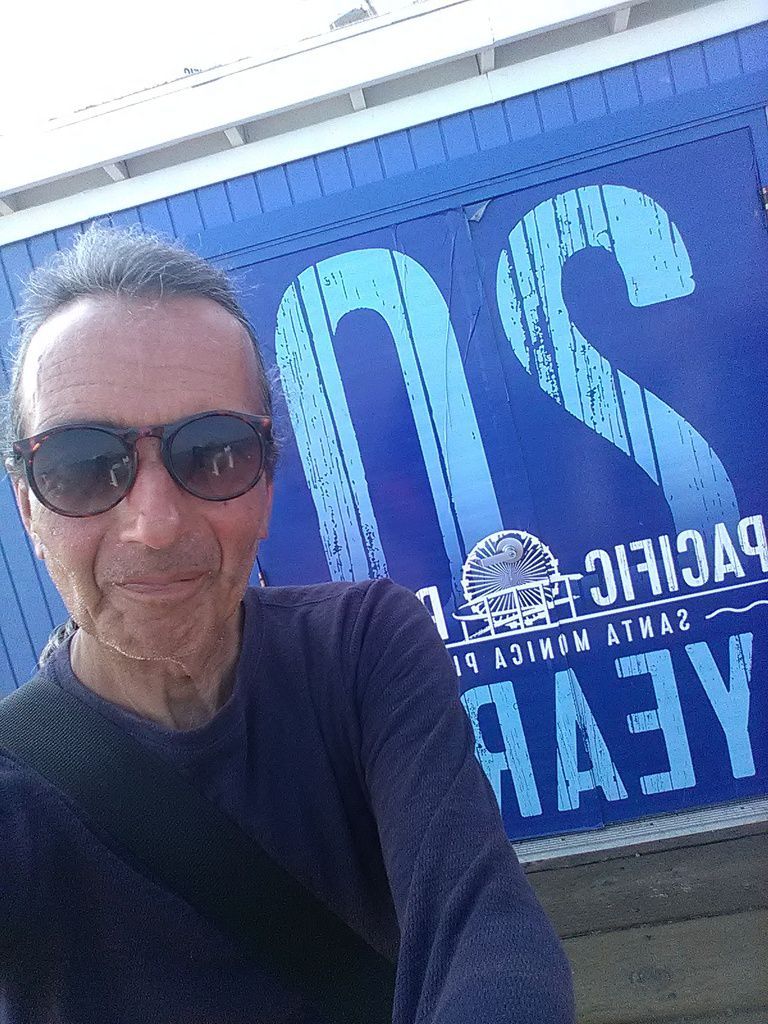 Thanks to the City of Santa Monica, I know since 1999, I can complete my come back began in San Diego previously this year. Rock'n Roll music, alternate mainstream, social content, one-man-show!! FV